Projects

Offering a variety of solutions to renew and rejuvenate your bathroom catering to all budgets.
We are geared to deliver all aspects of the work involved including plumbing, drywall, and tiling.

Our quality approach and time proven methods ensure that your renovating project is designed and completed properly and just the way you imagined it, right from the start.
We do not require any payment until the job is completed, and all our workmanship and products are guaranteed.
Renovating
Remodeling adds value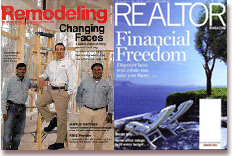 Bathcrest Bathroom Remodeling bring forth the expertise and attention to detail that is required to provide you with excellence for any and all of your renovation needs.
Advantages
1 The money you invest for your bathroom today may bring you a profit tomorrow.
2 Remodeling Magazine reported an average of 102.2% return on investment for bathroom renovations.
3 Realtor Magazine® found the average return on investment is significantly higher..
Free quote on any new installation or renovating project.
250 830 4080